Introducing V-Tex –
The Revolutionary Rapid Cooling Technology
---
Are you tired of having to search through the fridge for the coldest drink?
Look no further than V-Tex. Our innovative technology allows for beverages to be stored at room temperature and then rapidly chilled at the point of sale or consumption.
Not only is V-Tex a convenient solution to your chilling needs, but it is also a green one. By saving 50-90% of energy compared to existing equipment, V-Tex is an eco-friendly choice for businesses and consumers alike.
No more waiting for hours for your drinks to chill in the fridge or freezer. With V-Tex, you can enjoy perfectly chilled drinks in just minutes. Experience the future of drink cooling technology with V-Tex.
---
€4,999 ex VAT
A revolutionary refrigeration solution
V-Tex is a revolutionary refrigeration solution that addresses the problems associated with traditional refrigeration equipment. By using water, ice and Rankine vortex to chill drinks, V-Tex eliminates the need for chemicals or glycol and enables smaller quantities of beverages to be chilled on demand.
One of the main benefits of V-Tex is that it can chill drinks to the optimum temperature quickly and efficiently, making it ideal for busy environments where the need for chilled drinks is high.
The universal holders can accommodate any size can, plastic or glass bottle drink from 250ml to 1500ml. This means that you can offer a wider choice of chilled beverages to your customers without the need for large and bulky refrigeration equipment.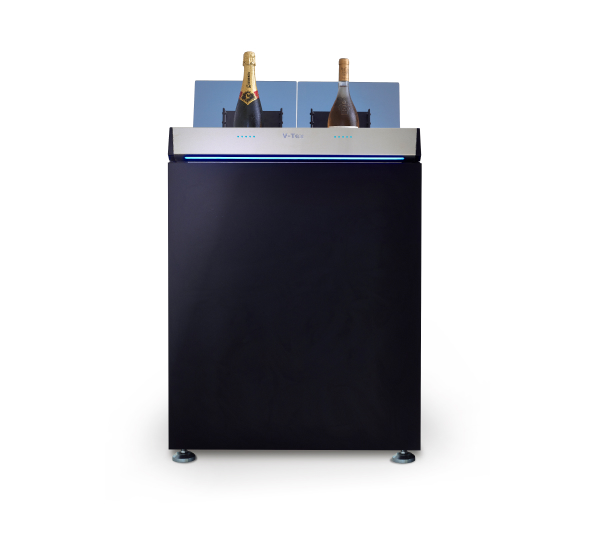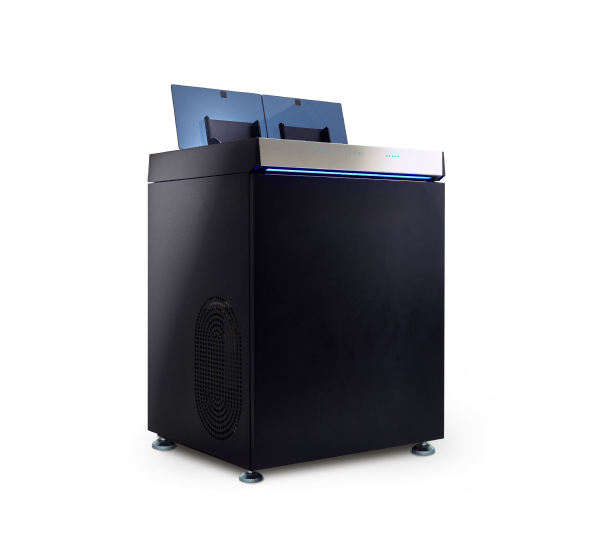 With V-Tex, you can be sure that your drinks will always be served at the right temperature, and you won't have to waste energy or money cooling drinks 24/7. V-Tex is environmentally friendly and cost-effective to operate, making it a great solution for businesses looking to reduce their carbon footprint and operating costs.
Overall, V-Tex is a game-changing technology that will transform the way businesses chill and serve their beverages. With its intuitive control panel, efficient cooling system, premium design, V-Tex is a must-have for any business that wants to provide high-quality, chilled drinks to its customers.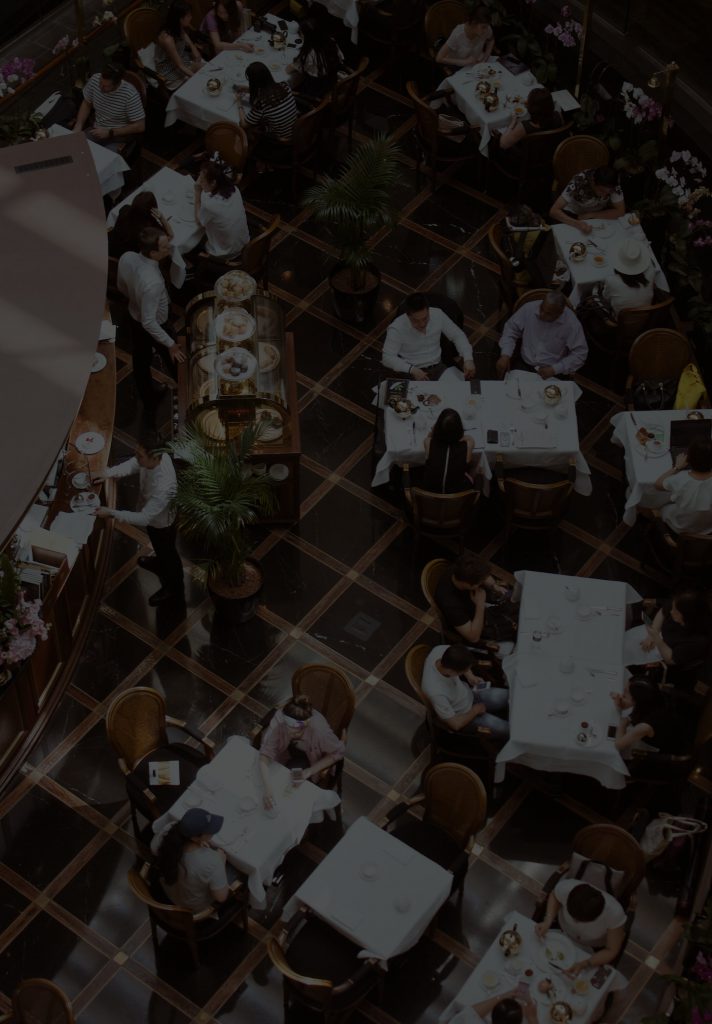 V-Tex Features
Rapidly Chill on Demand
Most drinks companies advise that their products taste better when chilled. V-Tex is a solution that addresses the speed of cooling, so that drinks can be chilled instantly according to demand. No more waiting, faster than your fridge or freezer, now you can enjoy drinks chilled to perfection within minutes not hours.
---
Use Less Energy
Current refrigeration equipment such as open front and glass door refrigerators consume and waste far too much energy. V-Tex enables chilling on demand which reduces the need for drinks to be chilled 24/7. Making V-Tex the greenest solution to chilling beverages.
---
Space Saving Solution
By implementing V-Tex into your business you can save vital space currently occupied by energy inefficient refrigeration equipment . The end result is a reduced number of fridges, saving valuable floor space whilst increasing the overall beverage cooling capacity of your business.
---
All Types of Bottles & Cans
Using unique gripper technology V-Tex can be used to chill the vast majority of cans and wine, plastic and glass bottles.
---
Chilled to Preferred Temperature
V-Tex has the capability to chill any beverage to a range of temperatures to either appease a customers preferred drinking temperature or meet the recommended serving temperature for a specific type of beverage.
---
Increase Sales
V-Tex prevents your business running out of popular chilled beverages at peak times, providing your business with happier customers. Our research shows that outlets which can adequately chill their beverages increase sales by around 20%.
---
Replenish & Restock
The V-Tex is the perfect fridge companion for every setting. Whether it's a high-end restaurant or a busy bar, by using the V-Tex to rapidly chill drinks you can easily replenish your ready to serve fridge stock within a fraction of the time. Reducing the risk that your customers are served beverages at the wrong temperature.
---
Chill to Perfection
V-Tex uses rotation and vortex technologies to chill drinks on demand, this has been precisely engineered to not have any adverse effect on the taste or quality of drinks and does not cause carbonated drinks to fizz over or explode when opened
---
Cooling Times

Container Starting Temp (C) 25C

Water bath temperature (C) <2

Bottle Type

Can

Plastic Bottle

Glass Bottle

Wine Bottle

Volume (l)
0.25
0.33
0.50
1.00
0.33
0.50
1.00
1.50
0.25
0.33
0.50
0.75
0.50
0.75
1.00
1.50
Nominal end temp
Time (Minutes)
Time (Minutes)
Time (Minutes)
Time (Minutes)

2.0
2.0
2.2
2.5
4.3
4.7
6.0
6.8
5.7
6.3
7.2
7.7
5.0
5.5
6.3
7.0

1.5
1.5
1.7
2.0
3.0
3.3
4.2
4.7
3.8
4.3
4.8
5.3
3.7
4.0
4.7
5.0

1
1
1.2
1.5
2.2
2.3
3.0
3.3
2.8
3.2
3.5
3.8
2.5
2.8
3.3
3.7
Specifications

| | |
| --- | --- |
| Model Code | V-Tex SA F Black |
| Barcode Ean | TBC |
| Water volume | 33L |
| Ice bank storage | 12 h at 25°C when switched off |
| Water lifespan | 6 months |
| Initial time | 3-8 Hrs |
| Standby power consumption | 0,8 kWh/24h at 25 °C |
| Loading power consumption | 3,5 kWh/24h at 25 °C |
| Noise level during ice formation | < 53 dB |
| Noise level during spin cycle | < 65 dB |
| Compressor | GRVP7 – 230V 50Hz |
| Condenser | Fin and Tube Type Copper: 14 x 8 row |
| Fans | 12A230HBAC-L 230 V 50Hz |
| Evaporator | Cu Tube Type – 12mtr |
| Refrigerant | R 290 |
| Refrigerant Quantity | 120g |
| Operating Temperature | 10°C to 32°C |
| Product Dimension | (W x D x H) 64 cm X 58 cm X 90.5 cm |
| Product Weight | 100 Kg |
| Boxed Dimensions | (W x D x H) 71 cm X 66 cm X 110 cm |
| Boxed Weight | 110 kg |
| Pallet Qty | 1 |
| 20ft Qty | 42 |
| 40ft Qty | 90 |
| Power Supply | 230V AC 50Hz and 120V 60Hz |
| Max. Power | 450 Watts |